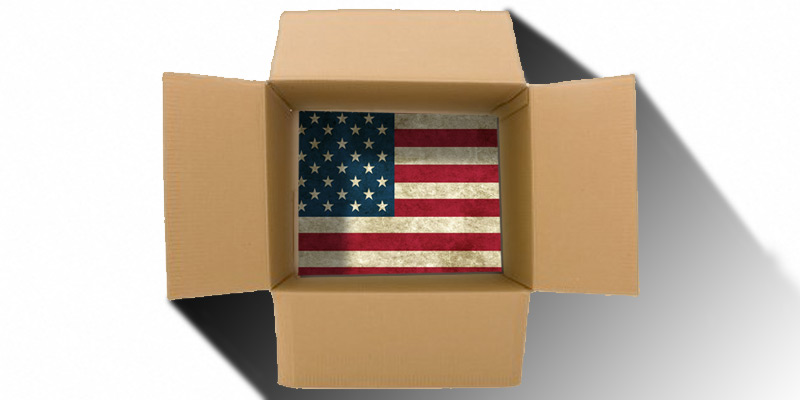 "Where's my order?"
Three words you won't hear when you deliver at the speed of now. That means door-to-door delivery in one to three days—from anywhere, to anywhere. That's how we do it at TAGG E-commerce Fulfillment. So your customers are happy, and you can focus more on developing products—not delivering them.
How TAGG sets the new speed limit (then pushes it, every day).
One key is simply to be where your customers are. So our e-commerce fulfillment centers are strategically located in the Midwest and on the West Coast. Our door is never far from theirs—and that's not only a faster and cheaper way to ship. It's just smarter.
We're right where you want us.  So your products are right where you need them—NOW: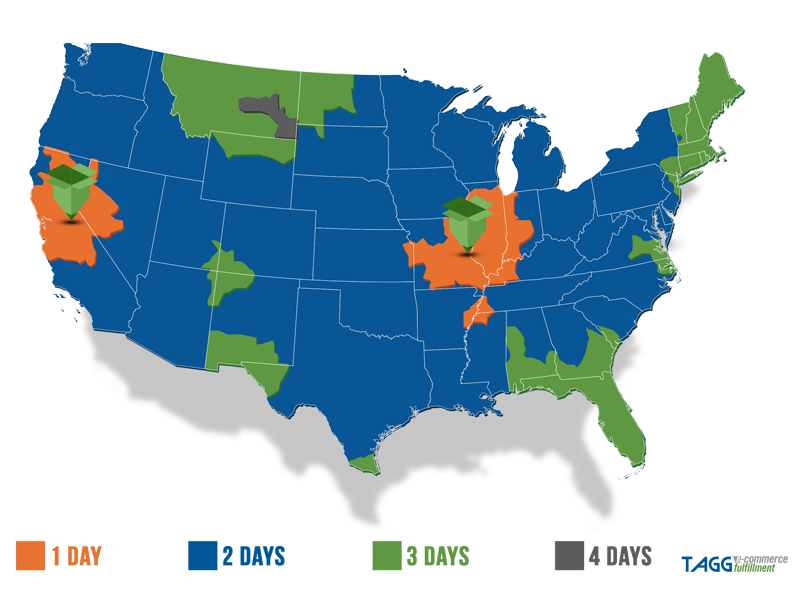 Speaking of cheaper…
Our TAGG Transportation Management System is efficient in more ways than one. It not only automates every shipping decision, but also gives you more ways to save, based on how fast you want to deliver. You can route shipments based on time-in-transit, cost or both at the same time. So no matter how fast NOW is, you'll deliver it at the lowest possible cost.
When you're ready to move now, you're ready for TAGG. Click here to ship faster, cheaper, smarter.