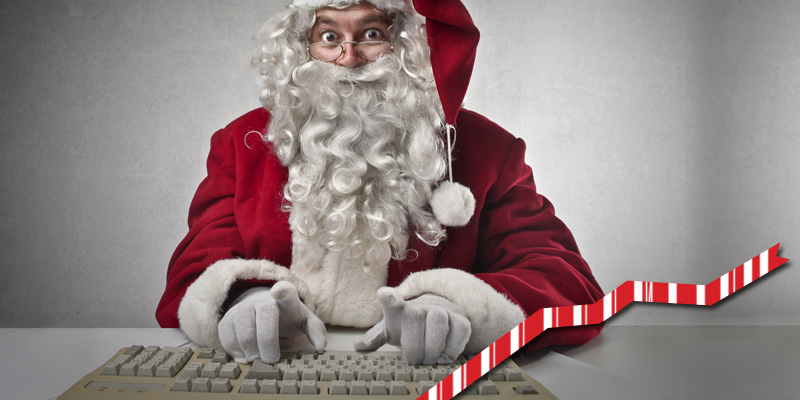 This holiday season is on track to be a big one for e-commerce retailers. A really big one. A forecast by ComScore estimates e-commerce spending to grow by 16 percent for this quarter compared to last year. More spending means more sales, and more sales means more shipments for 3PLs!
So why the big growth this year? The high projections are due to several factors, including increased online consumer spending in recent months and the growth of the e-commerce industry overall.
Over the past few months, consumers have been spending more, especially over the internet. That leaves brick-and-mortar stores fighting to keep a share of holiday sales. This trend is certainly due to price and selection, and some claim that retailers have been very slow to move towards e-commerce, at least at a much slower rate than consumers.
Meanwhile, online retailers, fulfillment centers, 3PLs, and carriers are preparing to be stretched to the limit. Amazon, FedEx, and UPS have all increased their normal holiday hiring, with UPS doubling last year's hiring quota. More orders need more hands to pack them into boxes and more trucks and bodies to deliver them to the customers' doors.
E-commerce retail has been growing ever since internet commerce emerged in the last couple of decades, and based on this year's numbers it looks like it will become even more widespread in the future. Look for more online orders this year—you might notice yourself doing more of your holiday shopping online, or perhaps you'll just see more boxes in front of your neighbors' doors!
Higher holiday sales are good news for everyone in retail, but it seems as though online retailers will benefit the most in coming years. Make sure your fulfillment and distribution plan is up to the task of larger volumes for either this holiday season or the next. Contact TAGG E-Commerce Fulfillment to learn more.