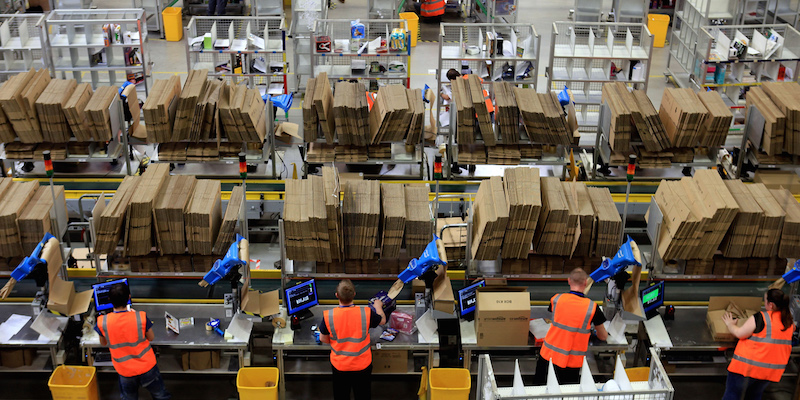 In the first months of this year, Amazon has been gradually opening a massive new e-commerce fulfillment center in Reno, NV. The new facility was just opened 8 months after it was announced, and after Amazon closed an older fulfillment center in nearby Fernley, NV.
The new fulfillment center has the capacity to handle tens of thousands of orders every day. The difference between the Reno facility and the old one in Fernley is that Reno will handle much larger items instead of small ones. The Reno facility is positioned to handle items 18 inches in size or larger, such as TVs, sports equipment, and even deep fryers—the first item shipped out of the facility.
No matter the size of goods being handled in the Reno facility, it was no accident that Amazon is here. The Reno-Sparks area is one of the best-suited places in the country to shipping and order fulfillment services. Geography, infrastructure, and cooperative local government all play a role in making Reno the place to be for 3PLs who want to capitalize on e-commerce.
But hey now, TAGG was already here! We've known since we started that Reno (along with St. Louis) is one of the best places in the country for e-commerce order fulfillment. Our location, staff, and high-tech systems allow us to ship anywhere in the country in 1-3 days. Our system is fully integrated with all major e-commerce platforms, so once your customers submit an order, it's received, processed, picked, packed, and shipped by TAGG almost immediately. That's fulfillment at the speed of now!
Contact TAGG today to learn more about how we can help your business.