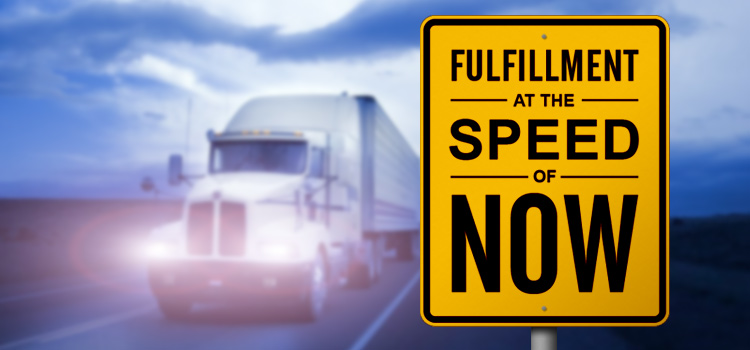 We've come a long way since the brick-and-mortar retail store. Today, consumers have a lot more of what they've always wanted most: choice. Sure, they can still stop by a store and pick up their favorite product. But in an omnichannel world, they're just as likely to find it at the store, then buy online (good for online retailers!). Or simply find and buy the product online—skipping the store all together.
Regardless of how they shop, consumers want what they want—when they want it. In our web-enabled world, that means NOW.
More than ever, speed enables your sales. Speed accelerates your success. So, how do you increase your speed to compete more effectively in an online world? How do you deliver your products at the speed of now?
At TAGG Logistics, we've built our entire business around solving that problem. And we do it every day for some of the most successful online sellers anywhere. What's our secret? We believe speed limits are just a challenge to think smarter and work faster.
Put another way, we're in the business of breaking the speed limit on how fast your products can move from the warehouse to your customer's front door. And we put the pedal to the metal at every step of that process, from ordering to fulfillment to shipping:
TAGG Ordering: Making integration easy, no matter what ordering system and shipping cart you use.
TAGG Processing: Blending hi-tech with hi-touch to tailor solutions specifically for the needs of your products, your customers and you.
TAGG Shipping: Delivering faster, cheaper and smarter: who says you need to 'pick two'? Here, you can have it all.
The result: we deliver anywhere in just one to three days, with a hi-tech transportation management system that ensures you're paying the lowest standard shipping rates.
That's fulfillment at the speed of now. That's TAGG Fulfillment today. Contact us here to share your own fulfillment challenges. We'll be happy to tailor the solution.