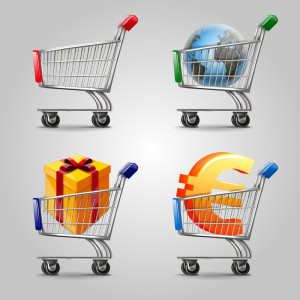 As e-commerce continues to grow, the way in which orders are filled are being fundamentally changed.
E-commerce sellers are getting bigger and bigger, which means most offer more products and more types of products. But that doesn't necessarily mean that the seller handles the shipping for all of those. Instead, they rely on manufacturers, wholesale distribution (WSD), and third-party logistics (3PL) companies to fill orders for them. At the same time, consumers are becoming more demanding, especially concerning shipping speed.
All of these factors have given rise to omni-channel fulfillment. Traditionally, products were shipped from a central distribution center to stores, consumers, or smaller distributors to send the products to their final destinations depending on the needs of each recipient. As e-commerce has made this multi-channel method less efficient, distributors and 3PLs are making use of smaller regional facilities working under a single ordering system. A single system means better accuracy and efficiency, while utilizing distribution centers which are geographically closer to end destinations results in much faster shipping times.
Omni-channel e-commerce fulfillment is TAGG's specialty! Using our main facilities in St. Louis, MO and Reno, NV along with our multiple carriers' shipping networks, we can ship anywhere in the country in just 1-3 days! Plus, because we are able to use the best carrier for the job at hand, we can ship faster and for the lowest rate.
3PLs like TAGG are building systems and solutions built for the future, which means fulfillment at the speed of now! We know that the e-commerce customers of the future (and the present) won't settle for less, and neither should e-commerce vendors.
Read more about omni-channel fulfillment and how it's affecting wholesale distribution here, and check out how TAGG can process, pack, and ship any kind of e-commerce order with a system that's Built for Now.