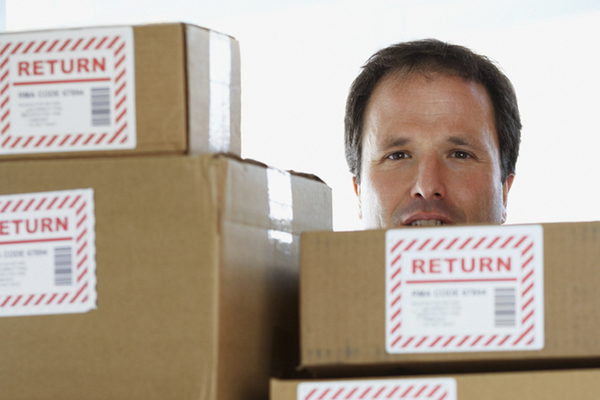 With 2014 being the busiest holiday shopping season to date, it comes as no surprise to carriers like UPS and FedEx that the returning of items would soon be taking place. After comparing data from previous years and utilizing some of the numbers from Black Friday and Cyber Monday; UPS has stated that they expect today, January 6, 2015, to be the busiest day of returns for the year. As e-commerce continues to grow and play a vital role in the way and amount in which consumer's shop, an easy returns process is an essential part of the entire shopping experience. Chief Commercial Officer, Alan Gershenhorn, of UPS confirmed that "68% of online shoppers would complete an online purchase if the retailer offered a free return shipping label." Retailers such as Zappos, The Gap, and others have caught on to this trend, and it is now reaching retailers worldwide. Given this evidence, UPS has been preparing to return a surplus of holiday packages, and anticipate transporting approximately 4 million return packages by the end of this week in the United States.
To learn more about the consumer's purchasing path; pre and post-purchase, click here.
TAGG Logistics serves as an outsourced distribution and reverse logistics provider. Our returns processing operations receives returned product, processes the necessary customer information and handles all the disassembly, recycling, and disposal work. TAGG's facility allows our client greater flexibility in production planning and the ability to meet seasonal product demand through additional distribution center capacity. To learn more about TAGG Logistics, feel free to call us at 1-866-991-TAGG or fill out our contact form.